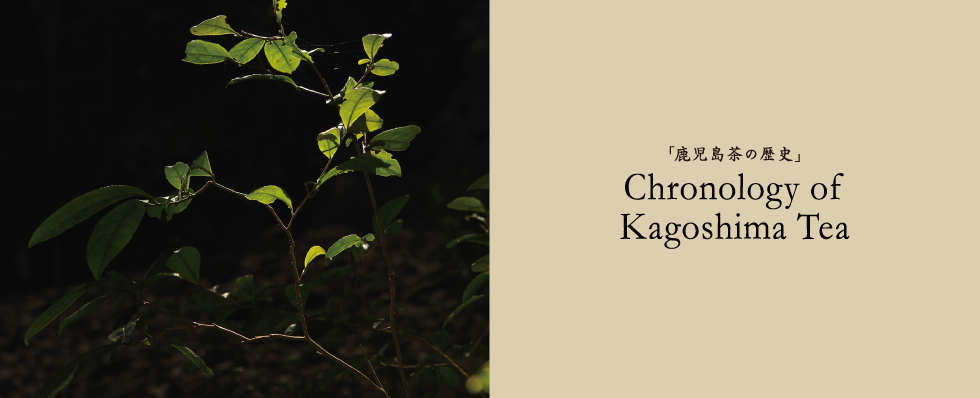 1185.
Five Heike Ochiudo (a fugitives) started the cultivation of tea in Shirakawa, Ata village, Hioki county(current location of Hioki city).
1191.
Eisai brought seeds over from China(Sou) to Hirado and sowed the seeds on Seburi mountain in Chikuzen (current location of Saga)
1194.
Tadahisa Shimazu built Kannou temple and Eisai founded temple.
1319.
The chief Buddhist priest at Hannya temple in Yoshimatsu(Aira county) came down from Ugi and planted a tea tree and imparted the knowledge of tea processing
1320.
Mr.Ashikaga sowed the tea seeds bought from Ugi in Hannya temple in 1320 when he put their army headquarters.
1523.
Tadayoshi Shimazu (Nisshin kou) recommended the cultivation of tea
1587.
Yoshihiro Shimazu (Ishin kou) learned the tea ceremony from SEN no Rikyu.It is written in "Questionnarie from Ishin-kou to SEN no Rikyu"
1626.
Satsuma Domain had put chabozu (tea-server) .
1644.
Hisamichi Shimazu , a feudal lord of Miyanojo(Satsuma county) , ordered tea seeds from Ugi and managed tea gardens.
1646-
 1699.
Kiyoo Nejime, a feudal lord of Yoshitoshi temple(Hioki county) ,recommended tea.
1687-
1704.
Tsunataka Shimazu abolished the tax on tea to encourage the cultivation of tea.
1688.
It is reported that there were big tea tree on Makizono-cho, Aira county.
1718.
It is reported that Yoichi Kirihara in Shimotogou village planted tea tree and processed it.
1744.
Presented tea of Hofuku temple in Kawanabe (Minamikyushu city) to Bakufu.
1751.
Hisashige Shimazu , a feudal load of Miyakonojo (Miyazaki prefecture) command Sadaki Ikeda to study tea cultivation and processing in Uji and invented Uji tea.
1757.
Hisashige Shimazu presented tea of Miyakonojo to Emperor Momozono.
1751-
1764.
Hoen in Daido temple in Akune (Akune city) intoroduced Ugi method of processing tea to hometown.
1789-
Tea party was held in Akune region.
1799.
Yoichi Kirihara in Shimotogou village started transferring processed tea to Shikoku areas.
1818.
Narikoto Shimazu ordered seeds from Uji and sowed seeds in Idemizu, Akune and Shimotogou.
1825.
Narikoto send Sanraku Ogihara to Uji to learn tea industry.
1843.
ummarized "Sangoku Meishozue" (Geography of Southern Kyushu, compiled during the late-Edo period)  by Satuma Domain and wrote about area and histry of Satsumanokuni, Oosuminokuni and Hyuganokuni and place of interst.
It wrote about also production areas and quality of tea in Shimazu Domain.
1860.
Shimazu Domain opened exportation of processed tea.
1863.
Putted tea processing facility at Miyakonojo directly controlled by Satsuma Domain.
1866.
Giemon Shirahama in Akune went to Uji and learned methods of processing Gyokuro and other tea processing and introduced it to county.
1878.
The Japanese government announced "methods of processing black tea rules" and built Institute in Kagoshima prefecture, Fukuoka prefecture, Shizuoka prefecture and Tokyo prefecture.
1879.
Black tea were exhibited at the World Exposition in Sydney and got excellent awards.
1880.
Government built tea processing learning Institute in Kagoshima prefecture and Ooita prefecture.
1887.
Send trainees to overseas to research tea by tea industry union in Kagoshima prefecture. Opened Institute in which methods of processing tea changed from roasting to steaming.
1915-
Built tea processing mechanized factory in various areas like Ijuin village and Hayato town.
1917-
Held a conference of tea leaves picking to improve speed of picking up tea leaves.
1929.
Sowed seeds of India, Assam species to  agricultural experiment station of Kagoshima Prefecture.
1939.
Built black tea research facility in Makurazaki.
1947.
Built tea wild species research farm at Chiran town, Kagoshima prefecture.
1952.
amount of production of tea recovered like before World War Ⅱ.
1965.
Started cultivation of Yutakamidori.
1971.
Started import labialization of black tea.
1972.
Decreased production amount of black tea and changed main product to green tea.
1980-
Production amount of green tea increased by 150% compared to ten years ago.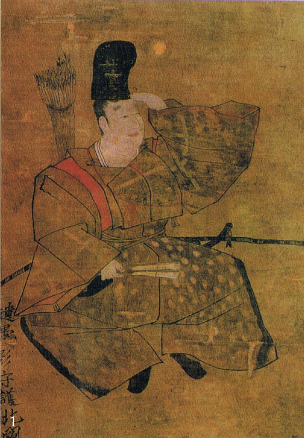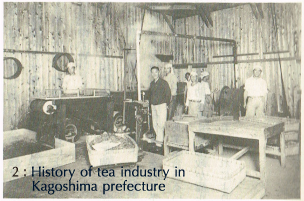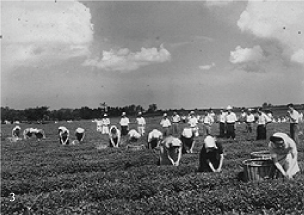 References:
「 a book that summarizes everything in a green tea planning and editing by NPO green tea instructor, 「history of green tea in Shimazu domain period」
written by Tohei Adachi, directed by local speciality Division, economic department, Kagoshima prefectures.「History of tea industry in Kagoshima prefecture written by Tea promotion association in Kagoshima prefecture.